BROBY FRISKOLE
– EN SKOLE FOR LIVET
FÆLLESSKAB:
Vi dyrker det fællesskab, som får vores elever og unge mennesker til at føle sig som en del af noget større. Et fællesskab, hvor børn og unge bliver handlende aktører i eget liv med ansvar og omsorg for andre. At være en del af et fællesskab kræver en aktiv indsats, og fællesskabet er både fagligt og socialt.
TILLID:
Vi ser tillid som en forudsætning for, at vi kan fungere sammen. At have tillid til nogen eller noget handler om, at turde støtte sig til andre i den forventning og tiltro til, at det ikke vi svigte. Vi har tiltro til at vores børn og unge mennesker gør det bedste de kan, ud fra de forudsætninger de har til rådighed. At have tillid giver råderum og handlemuligheder.
LIGEVÆRD:
Vi lægger vægt på dialogen og anerkendelsen af den enkelte. Alle har ret til at blive hørt og mødt på det sted, hvor de er. At være ligeværdig betyder, at vi lytter og har respekt for barnets og den unges holdninger, ligesom vi også er bevidste om, at de har behov for et kvalitativt voksent lederskab for at sikre en sund udvikling.
UDVIKLING:
Vi ser udvikling som en bevægelse mod noget som fører til en forbedret udgave, og som altså gavner barnet og den unge i deres udvikling. Udvikling giver muligheder for at opdage noget nyt, og vi ser det som et redskab til fornyelse, forandring og forbedring. Vi tager udgangspunkt i børnenes og de unges udvikling og er både interesseret i proces såvel som resultat.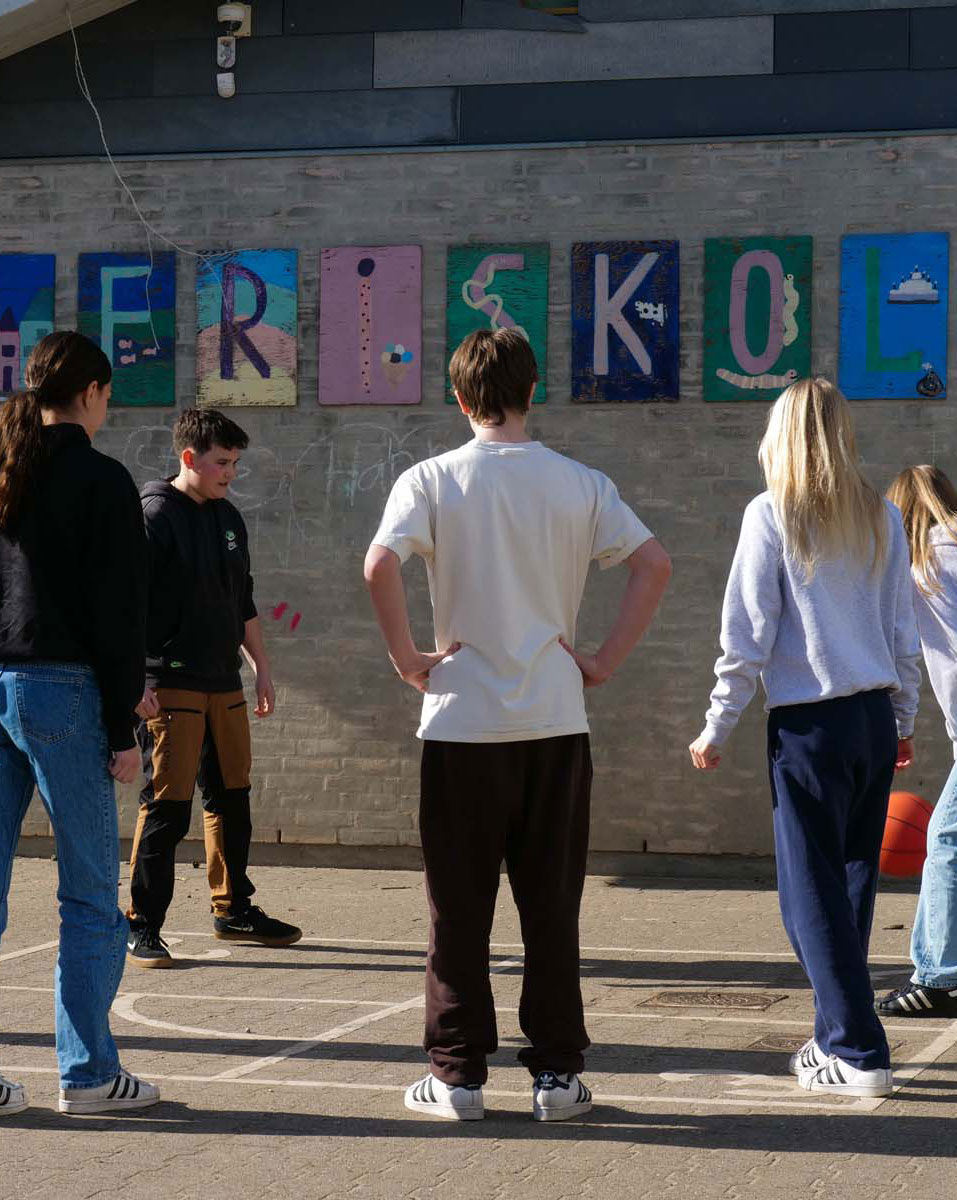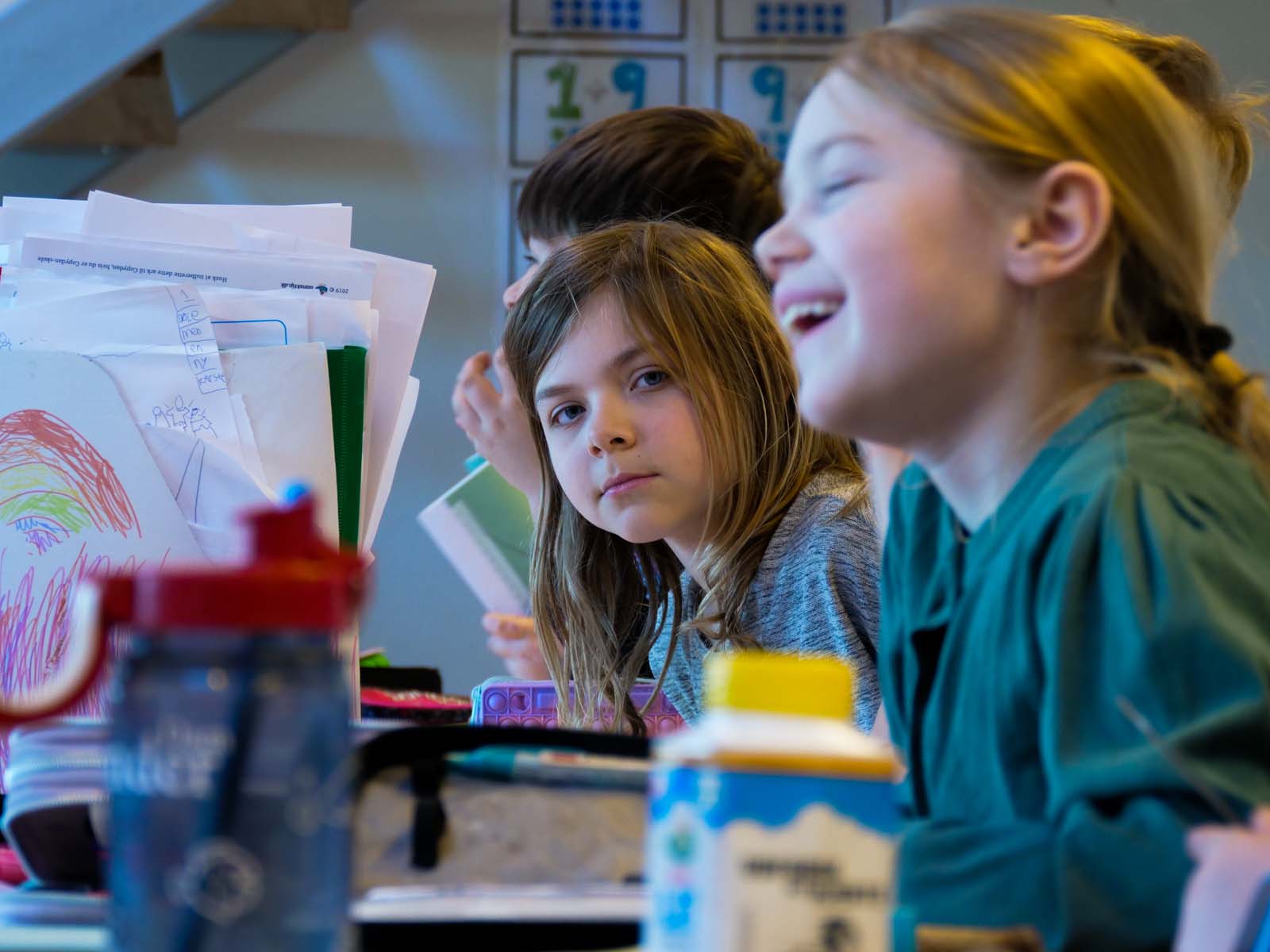 Vi har ledige pladser
Kontakt skolen for yderligere information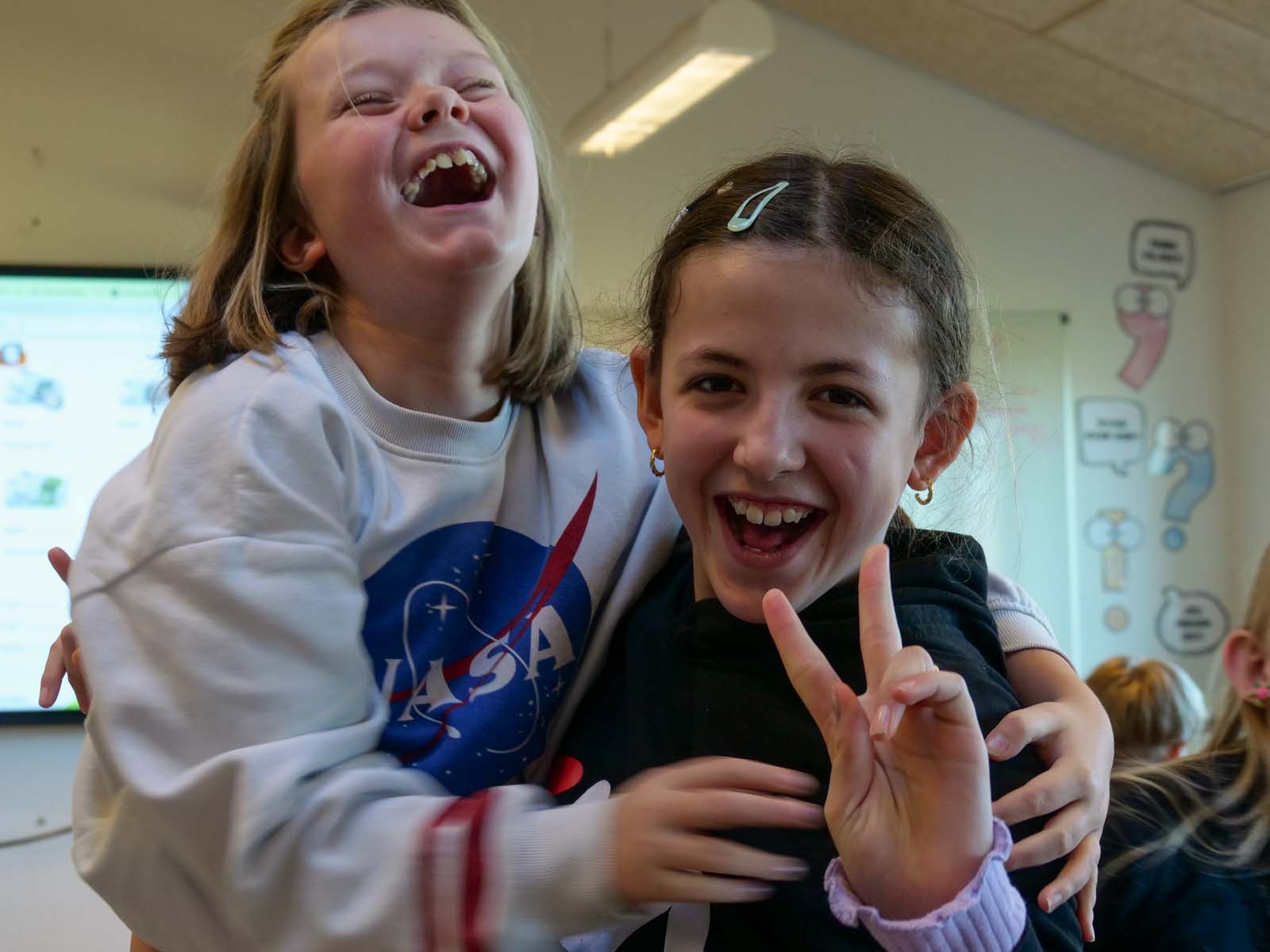 Kontakt
 Skriv til os, hvis du har yderligere spørgsmål